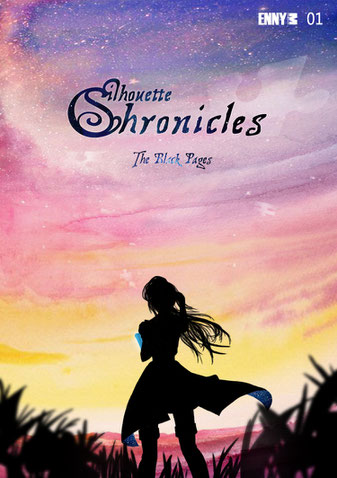 Hey lovely people!

Sorry for the long inactivity.
I've been super busy with my sister's wedding since march and after that went to England for a week (curse you Brexit!) and another two weeks to the U.S.

But now I'm finally back with some news!

First of all I'm going to quit my current job as Game Designer. There are several reasons for this decision and it took me long enough to make it. I will take some time off to find out what I really want and work a little on some other projects I've been neglecting these past two years.

One of these projects is "Silouette Chronicles".
I won't talk too much about it just yet but as you can guess, it's going to be a comic!
I've always wanted to do one and after considering many different plots and styles over the years, I settled on this specific idea. The cover above is just a prototype for pitch documents and so on. 

I took lot's of inspiration from an online comic I discovered this year called "Rise from Ashes" (http://ashes.clockworkhands.com/), along with the latest comics I brought home from the U.S..
The biggest problem for me always is the paneling so yesterday I was trying hard to come up with the right paneling for the style I picked... and it just didn't work! Maybe it was the jetlag but I just couldn't think of a smooth way to panel the comic without breaking up the nice mood I've been meaning to convey! But - lucky me - my boyfriend gave me this amazing comic called "Kabuki". While the story isn't so much my kind of thing, the paneling is incredible! That comic just made me realise: Screw squares and structure! I can do anything I want on those blank pages as long as it supports the story!

So I learned a lot in those past few weeks. About life but also about myself and I hope I can finally relax a little and get past anxiety and stress.
Should you ever go to the eastcoast of the United States, don't drive a car in Boston. And don't make a dune hike without a proper amount of water, insect killer and some kind of hat to protect you from the sun! Seriously both very stressful days on my tour!
Apart form that I can highly recommend the area. Especially Cape Cod, the area around Connecticut River and the coast close to Boston with e.g. Rockport. Very lovely with a warm and sunny summer! You definately want to go there, trust me.
How's your summer been like so far?