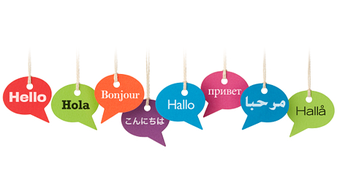 Deutsch (scroll down for english)
Mein Alltag besteht derzeit genau aus drei Dingen: Texte spontan aus dem Ärmel schütteln, personalisieren und kürzen.

Ich wahr ehrlich gesagt überrascht, wie leicht es mir inzwischen fällt Texte zu kürzen. Vermutlich kommt das einfach im Laufe der Zeit, schließlich ist das eine der Hauptaufgaben in dem Job.
Kollege 1: "Hey, der eine Text ist viel zu lang für den Button."
Ich: "Okay, dann nimm einfach Wort A und B raus, dann sollte's passen."
Kollege 2: "Enny der Text für den Store darf nur 80 Zeichen haben, er hat aber 82."
Ich: "Eh… wie wäre es dann mit… *schreib wild rum* dem hier!"
Solche Aufgaben kommen am Tag etwa 2-5 Mal rein.
Für mich ist das klasse, weil ich dadurch ziemlich gefordert werde. Es fühlt sich oft wie Kopfrechnen an, wenn man so die Worte im Geist jongliert bis es passt.
Der Rest des Tages wird gerade von Thementexten verbraucht.

Sagen wir mal das Spiel spielt im Viktorianischen England wo man viele, viele NPCs treffen kann. Jeder dieser NPCs hat drei Dinge die er sagen kann. So weit so gut. Dann reist aber der Held irgendwann im Laufe des Spiels nach Indien. Logischerweise sprechen die NPCs dort ganz anders und genau da liegt der Hund begraben! Jedes Mal wenn es in ein anderes Land geht, sprechen und verhalten sich die Charaktere anders. Auf dem Papier sind das gerade mal drei Sätze pro Charakter, das heißt das, was wirklich Zeit braucht ist das in Stimmung bringen und die Recherche, wie genau nun diese NPCs reden könnten.
Den einen Tag ist es gar kein Problem, den anderen Tag dauert es Stunden, bis ich ansatzweise etwas brauchbares zu Papier bringe.
Ich betrachte es als Herausforderung!
Und damit endet unser heutiger Einblick!

Viel Spaß euch allen!


English
My daily routine currently consists of three things: spontaneously knocking out texts, personalizing and shortening.

To be honest, I was surprised how naturally shortening texts came to me. It probably came to me over time, after all this is one of the main tasks of the job.
Colleague 1: "Hey, this one text's way too long for the button."
Me: "Okay then just take out word a and b and it should fit."
Colleague 2: "Enny, the text for the store's 82 characters long but only 80 are allowed."
Me: "Uh… how about…. *scribble around wildly* this!"
Tasks like that approximately hit my desk 2-5 times a day.
For me that's great because I'm being challenged. It often feels like mental math, juggling the words around in your mind until they fit together.
The rest of the day's used up by theme texts at the moment.

Let's say we're working on a game that takes place in Victorian England where one can meet many, many NPCs. Each of those NPC's has three things he can say. So far so good.
But then the hero travels to India in the curse of the game. Logically the NPCs there talk and act completely different from the English ones and there's the rub!
Each time the player hits another country, the characters act and talk differently. On paper that's just three sentences per character; so what really takes time is getting in the mood and researching how those NPCs might talk.

One day it's no problem, while the other it takes hours until I rudimentally get something useful done.

It's a challenge!
And that's where today's insight ends.
Have fun guys!